Friday, February 24, 2012
Sunday, February 12, 2012
Hooligans...stay off my lawn or i'll eat your brainz!
Posted by

Jeremy The Artist
at 3:15 AM
No comments:

Tuesday, January 3, 2012
Heya Cadavers, HAPPY NEW YEAR!!! To kick things off, we got another GREAT zombie contribution by the very talented Ms Bethany Georges! A zombie with all the right curves....i don't know, maybe it would pay off to be a zombie guy..eh? eh?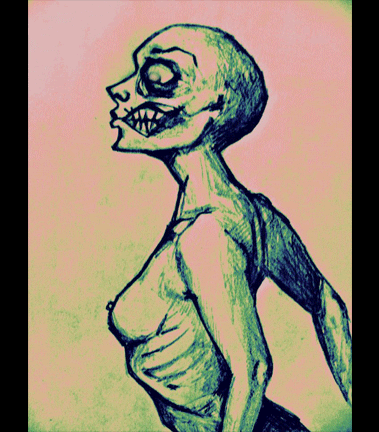 check out more of her stuff at: http://bethanygeorges.daportfolio.com/
Posted by

Jeremy The Artist
at 11:40 AM
No comments: